🎄❤️🎄❤️🎄 MERRY CHRISTMAS 🎄❤️🎄❤️🎄

🎄🎄Early Christmas Special:
Buy 2 Get 5% OFF
Buy 3 Get 10% OFF
Buy 4 Get 15% OFF
Buy 5 Get 20% OFF
(No need to use a coupon code, system will automatically offer the discount when placing an order)





FESTIVE APPEAL: A delightful way to add instant Christmas spirit to any indoor or outdoor space. With 84 individually crafted branch tips, this hanging Christmas plant is as charming as the real thing.





EASY MAINTENANCE: No need to water or clean up needles, this hanging pine basket will last many holidays with it's time-tested, fire-resistant, and non-allergenic needles.






BUILT-IN LIGHTING: Trimmed with red berries, pine cones, snow and 50 Battery-operated UL white LED lights with integrated 6 hours On/18 hours Off timer.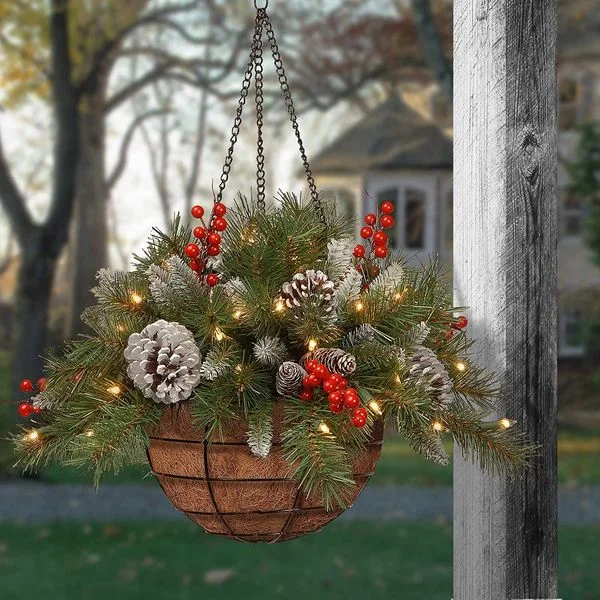 This Christmas basket features red berries, pine cones, snow and adorned with pre-strung 50 warm white LED lights. Display the colorful decoration over doors, windows, as a front door and porch basket or in any indoor and covered outdoor locations. A great choice as a housewarming gift for friends and family on Christmas, fall, winter, and festivals.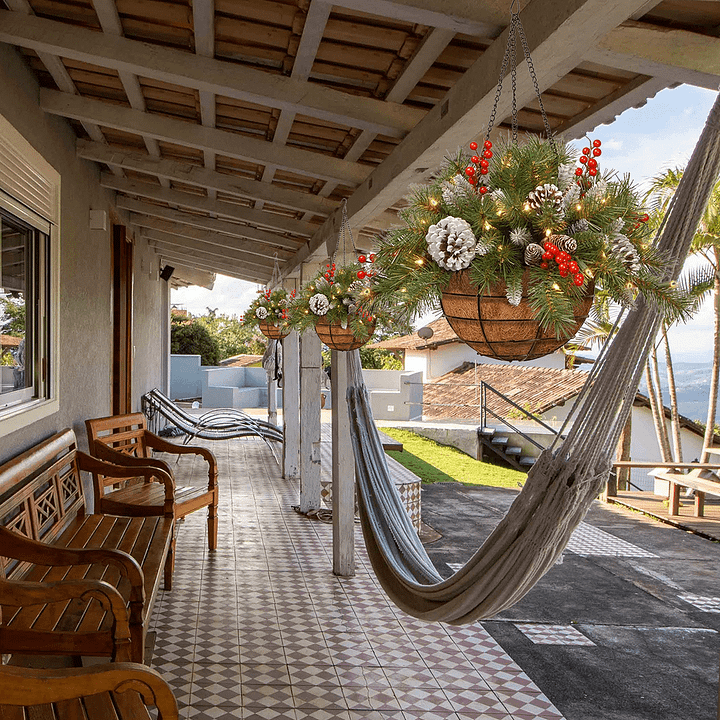 Color:Green
Material:Polyvinyl Chloride
Item Dimensions:LxWxH 20 x 20 x 11 inches
Item Weight:3.25 Pounds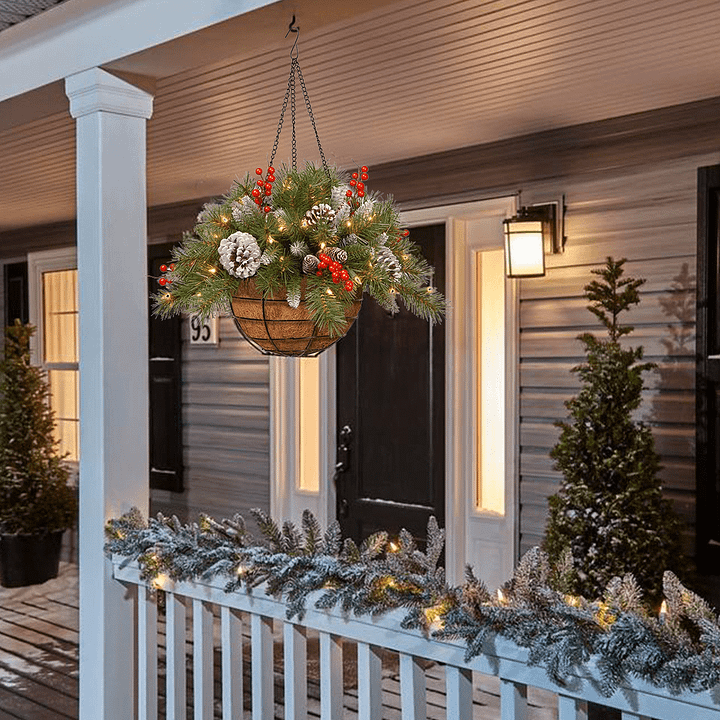 This hanging basket features over one hundred individually crafted branch tips, creating a lush and full bodied hanging decoration that is sure to impress family and friends alike.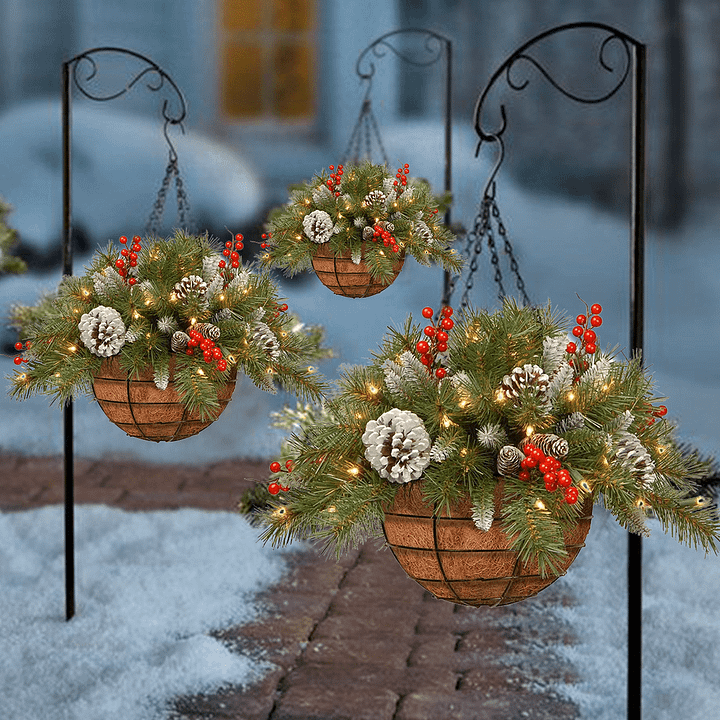 Suitable as an indoor or outdoor Christmas decoration, hang this basket decoration over any door, window or entryway to add a festive feel to any area of the house.



Constructed with sturdy, high quality materials and hypo-allergenic, fire-resistant needles, this hanging basket is built to bring holiday cheer for years to come. Includes a durable metal hanging base.


At National Tree Company, we believe that special holiday memories don't have to be far and few between. This Christmas season, let our decorations transform your home while you focus on creating more of those magical moments.