Meet Jack! The Garden Gnome Jack With A SLR In His Arms!
Jack's story is truly unique. A long while ago, he served our country for decades, going on missions, protecting our Nation and carrying out his duty with honor, until one day he decided to retire.
So, he kept his trusted companion and friend, the one and only SLR, and decided to move to a nice yard or lawn, Jacks even been spotted at a bachelor pad or man cave on occasions!
Now, he is frozen in time, bound to protect the garden of anyone who chooses to have him!
And that one could very well be you!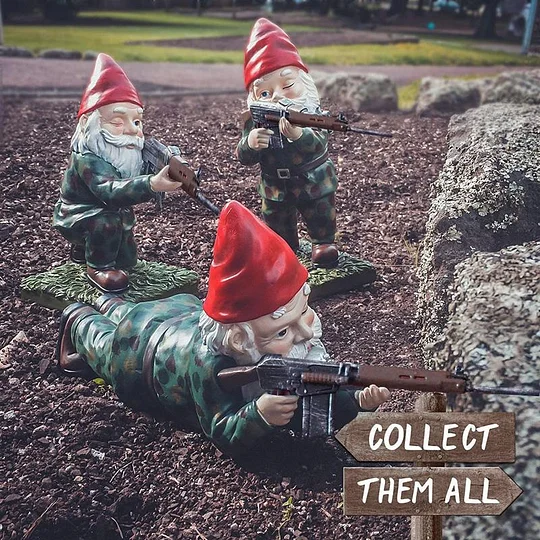 Specification:
Material: Completely hand-made; high-quality materials and unique design
About Jack: The Military Garden Gnome Jack is just the beginning! We have many more gnomes with different designs that could turn your bland garden into an epic battle ground! Our army gnomes are available in three popular shooting positions, standing, kneeling, or prone. You can also choose between two uniform choices; standard camouflage or traditional.
Height: 6 inches"
Features: 
❤️Absolutely gorgeous and unique.
❤️No matter what occasion they are placed on, they will surely attract people's attention.😍
❤️It is very important to us that you are happy with your purchase.
❤️An interesting design. It adds a playful and cheerful spirit to your garden. This gnome statue stays the same for years to come. This hand-painted statue is accentuated with a multicolored finish. It has a fade-resistant finish that maintains its fresh look for a long time.
❤️U.V resistant and does not get damaged easily from the harsh rays of the sun. This Garden Gnome Statue needs some care during the winter season and it can be kept inside.
Our advice:

Get them as a set, complete your collection and create your own garden army!
Our gnomes will bring a smile to all gun lovers, military collectors, hunters, and folks who just like to have a good laugh.

Answering a few common questions:
On the 8th of September, we launch our new product with an advertisement. This is a brand new product, not found on the market, 100% original and will be featured on our homepage.
The first orders are placed on September 10th and the production cycle usually takes 3 working days. Delivery takes 20 working days.
Those on the market that have already received their goods are fakes. Not purchased in our shop. All those that say they are only three inches in size are fakes.
Our products are over 6 inches in height and weigh nearly 150 grams individually.

Are they suitable as a gift? Perfectly suitable. A wise gift for your family; for your father; for a comrade in arms. Place them in your garden and they'll simply come to life and you can't help but marvel: Wow! So much fun!
Package Includes:
    Standing*1,  Kneeling*1,  Creeping*1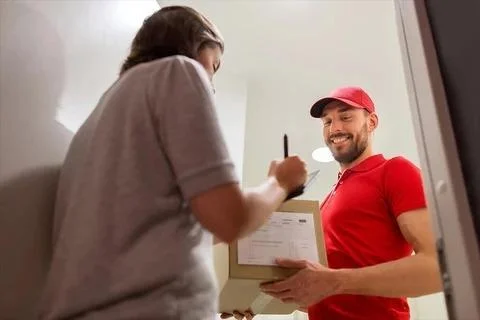 Our Guarantee:
Processing time>>3-5 Business Days
Shipping Time>> According to your country, it usually takes 7-25 business days
Full refund before the order has been shipped.
30 Days Return Warranty
Tax-free
Free shipping over $39.99
24/7/365 Customer Service. Respond to every email in 24 hours or less. Respond to every FB Message in 2 hours or less.